Services
Animal Services
Dare County Animal Services is staffed and managed by the Outer Banks SPCA.
The Staff at the animal shelter provide animal-care and animal-control services including pet adoption, licensing, spay-neuter assistance, and lost and found animal reporting.
Animal services has responsibility for investigating:
Animal cruelty
Animal nuisance complaints
Animal bites
Animal services cover the following areas, unincorporated areas of Dare County and in the towns of Manteo, Kitty Hawk, Southern Shores and Duck regardless of the severity. We also provide rabies control measures and advocate humane education.
Educating the public about responsible animal ownership and proper care is an important part of the animal shelter's service mission. The animal shelter promotes the responsible placement of adopted animals, and the humane disposition of unwanted, unadopted, sick or injured animals.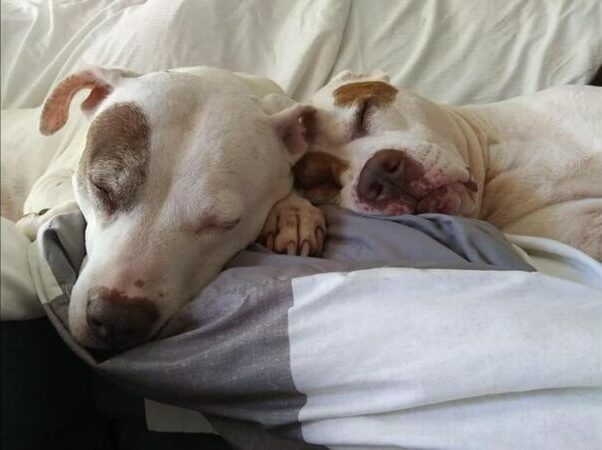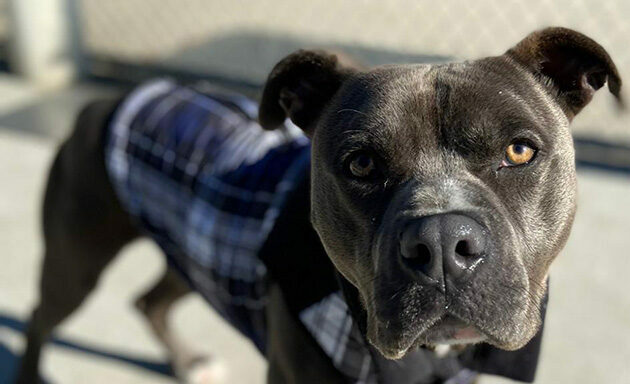 Operating Hours
Dare County Animal Care Services normal operating hours are Monday through Friday 8:30am to 4:30pm.
The Dare County Animal Services department provides after hours emergency services on weekdays from 4:30 pm to 8:30 am.
The department operates these same services on weekends and holidays.
Dare County Animal Services Respond to the following  after hours service calls from citizens within Dare County:
Animal bites that inflicted a bleeding wound • Seriously sick or injured stray animal (domestic or wild)
Reports of animal cruelty or neglect indicating immediate harm may be inflicted upon the animal.
Mutual aid requests from law enforcement agencies on the scene of an animal creating an immediate public health or safety or have in possession an animal that needs to be sheltered.
Wildlife inside living quarters of a dwelling.
Emergencies
For true emergencies please call (252) 216-8860
Nags Head
For animal control problems in the Town of Nags Head please call:
Nags Head Police Department (252) 441-6386.
Kill Devil Hills
For animal control problems in the Town of Kill Devil Hills please call:
Kill Devil Hills Animal Control Department (252) 480-4047.
Surrender Services
The Outer Banks SPCA accepts animals from within Dare County. Every dog and cat that is found stray is held for eight days for the public to reclaim a lost pet. After the eight-day holding period that animal is available for adoptions through the Outer Banks SPCA/Dare County Animal Shelter
Stray animals found in Kill Devil Hills must first be taken to the holding facility there.  To contact that facility please call 252-480-4047.
​
Owner surrenders are received by appointment only.
 To surrender a dog, please call our Kennel Manager Leann Saunders: (252) 475-5620
To surrender a cat, please contact our Cat Care Manager Ashley Leach: ashleyor@obxspca.org
Frequently Asked Questions:
What are your hours?
Our Adoption floor is open Monday – Friday from 11 am to 5 pm.Our Office hours are Monday – Friday 9 am to 5 pm.
Which pets do we save?
The Outer Banks SPCA (OBX SPCA) is capable of rescuing and housing domestic cats and dogs, and other small animals such as guinea pigs, rabbits, birds, etc. For all other homeless animals, we can assist with advertisement of community members needing to re-home their animals, or by working together with our shelter partners, we are able to place almost any animal.
How can you help the OBX SPCA?
 • Donate: Your support directly affects how many lives we can save and care for every year. Consider becoming a Sustainer, by committing to giving monthly. Or consider donating an item from our Wish List. Click here to find out more about all the ways you can donate.
• Foster: Fostering saves lives! We learn so much more about our residents when they are in a temporary and loving home. The shelter setting can be quite stressful to most animals, so when they are in a home environment, they can relax and truly show off their personality and behavior skills. Find out more about our Foster program here.
• Adopt: When you adopt from the OBX SPCA you are giving an animal a second chance at life and adopting unconditional love! Animal homelessness across the nation is a serious problem, and by adopting an animal that is already spayed/neutered, you are helping solve this problem. View our adoptable animals here.
• Volunteer: The OBX SPCA relies on dedicated Volunteers to implement our vision of enriching the lives of the animals in our care. The animals benefit from interacting and socializing with a wide variety of humans. From walking dogs to cuddling kittens, our Volunteers are invaluable to the organization. Find out more about volunteering here.
Is the OBX SPCA a no-kill shelter?
The Outer Banks SPCA is an Open Admission animal shelter, not a no-kill shelter. Here's why: Open-Admission animal shelters accept all pets that arrive at their door, regardless of available space, age, health, breed, temperament, "adoptability," available resources, or the ability of the owner or finder to pay for their stay. We never turn any animal away in need, whereas no-kill shelters can discriminate and deny admission to helpless animals if they are considered "unadoptable" or if the shelter does not have space. The OBX SPCA is proud to be an Open Admission animal shelter.
What are the Outer Banks SPCA's lifesaving programs?
There are several programs that we offer the OBX community to assist with providing the best care for all of Dare County's animals. These include the Popcorn Program & Spay/Neuter voucher program for low-income assistance, Animal Control services across Dare County, Wildlife rescue assistance, and low-cost Rabies Clinics. Please visit our Animal Services page, here, to find out more information about these opportunities.
What do I do if I've lost a pet?
Please visit our Dare County Animals Services profile on Facebook to view the current found/stray animals in our care. If you do not see your animal there, please call our main number to describe your pet and when it went missing. Next, please fill out our Lost Pet Report, here.
What do I do if I have found a stray?
Please call Dare County Animal Control at 252-216-8860 and listen to the prompts. If the animal was found in Colington or outside of the following towns. If the animal was found in the town of Nags Head, please call Nags Head Animal Control at 252-441-6386. If the animal was found in the town of Kill Devil Hills, please call Kill Devil Hills Animal Control at 252-480-4047.
How do I report animal abuse?
Please call our main office during business hours at 252-475-5620 and our staff can help you. If after hours and a true emergency, please call our main number and listen to the voicemail prompt to contact our contact our Dare County Animal Control Officers. You can also email our Lead Animal Control Officer at ashleyor@obxspca.org to explain the circumstance.
How are the Outer Bank SPCA and Dare County Animal Shelter associated, and how does Dare County support them?
Because the Outer Banks SPCA is located within a rural county in North Carolina, we do not receive the type of financial support that animal shelters within urban areas typically receive. The OBX SPCA is supported by a contract with Dare County, which owns the animal shelter facility from which we operate. We are incredibly grateful to Dare County for their investment in and support of the OBX SPCA.
What are the OBX SPCA's funding sources?
We are supported by a contract with Dare County, which owns our facility on Roanoke Island, and allows us to provide many important services for the homeless animals within our community. Outside of this contract, we, as a 501(c)(3) non-profit organization, are dependent upon on the generous support from our community, which includes individual contributions and donations, grants, and sponsorships.
Does the OBX SPCA offer a euthanasia service to the public?
We do offer this service to Dare County residents only and by appointment only. We require proof of ownership (vet records, valid photos, name tags), an understanding that the owner cannot be in the room during the procedure, and we also ask for a donation of any amount for providing this end-of-life service.