Events & Fundraisers!
Please scroll and read about our upcoming Events and Fundraisers.
If you love coffee and making a difference in the lives of the homeless animals in Dare County, then do not miss out on this brilliant fundraiser!!
Go to https://workingdogcoffeecompany.com/collections/coffee
check out Winter Woods, Tree Farm and Rescue Cold Brew Coffee. During the month of November if you purchase any of these three, a portion of the proceeds will go directly to the OBX SPCA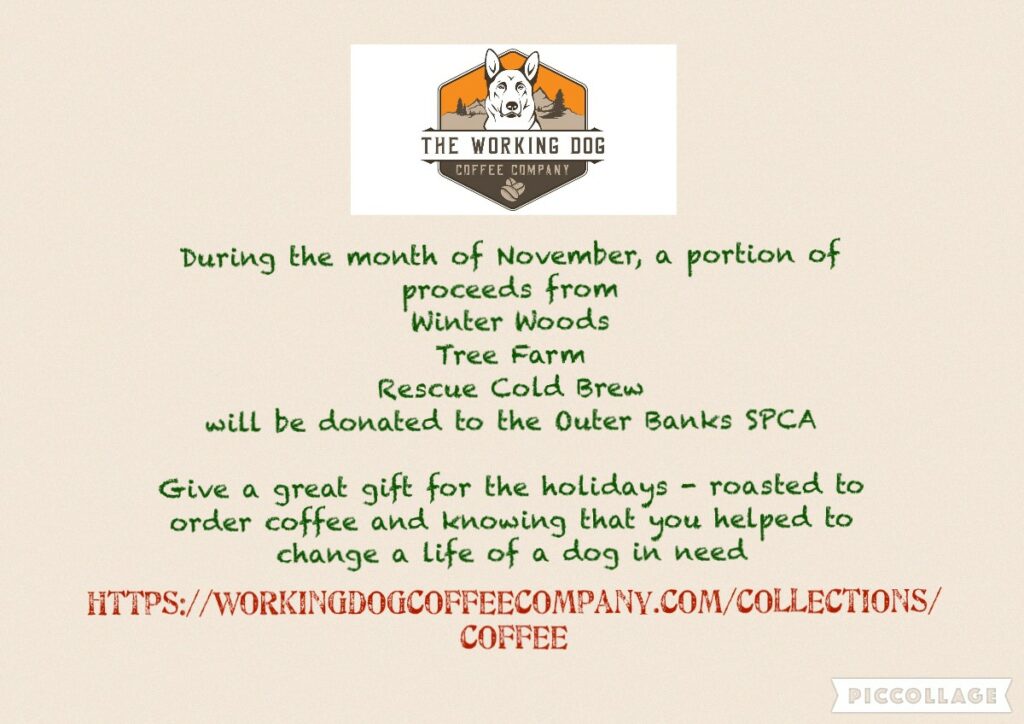 Community Outreach
We are so incredibly grateful to our OBX community that loves and supports us. As such, we like to offer ways we can give back. If you have a creative idea for an event that you think echoes our mission, contact us! We would love to collaborate!
If your organization or business would like to schedule any of the above or host an Adoption Event or Fundraiser, please contact our Events Coordinator, Trisha, or call 252-475-5634.

Parties
Birthday parties at the shelter.
(No more than 10 attendees)

School Groups
Bring your school group to the shelter to tour and learn about what we do.

Educational Presentations
Educational presentations at your organization.